» Comics - SoRe-gag79 - February 1st, 2011, 9:18 pm
| | |
| --- | --- |
| | None |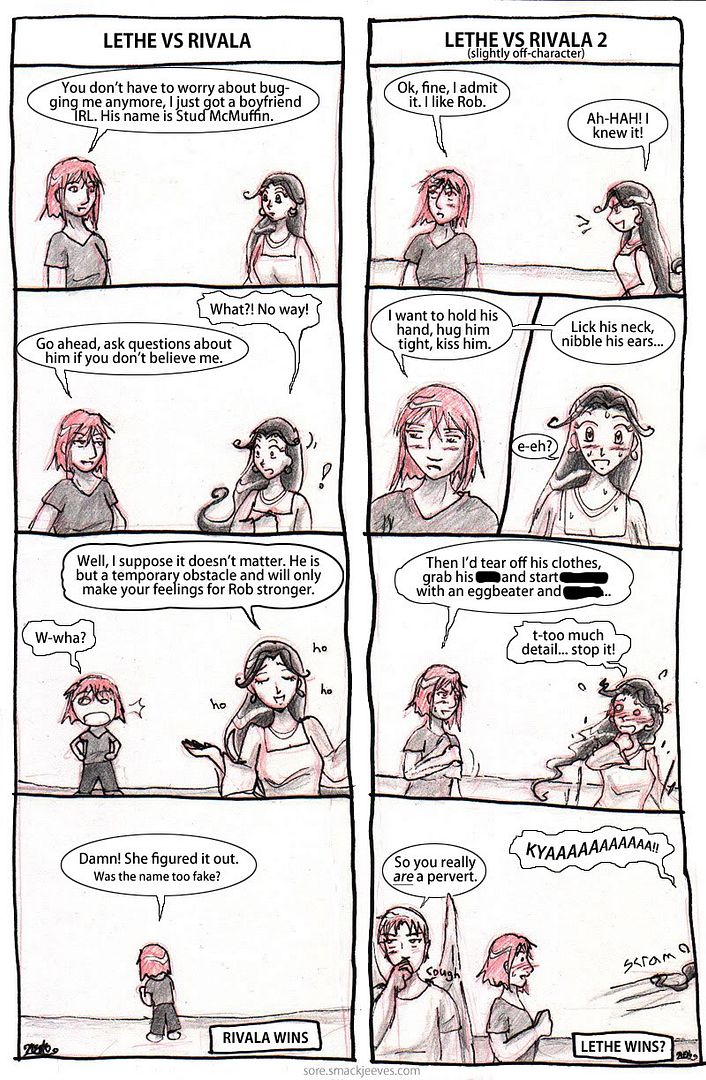 E-Mail This Comic to a Friend!
Author Comments:
MEDdMI
, February 1st, 2011, 9:25 pm
- Yeay, extra gag! At first Rob wasn't going to be there, then he was reacting way off in the background, then I figured it'd be funnier to have him randomly appear out of nowhere just to make Lethe uncomfortable. I feel like I've made similar jokes before? I know Rob's called her a pervert before, but I can't find/remember exactly where. I need to re-read the archive and keep a summary list of what I've done. :D

Reader Comments:

(c)2008-14 MEDdMI & TMM. Do not use without permission.